PHILIPPINE FASHION WEEK HOLIDAY 2012 : SM FOOD PRESENTS MS. EARTH ( DAY 1 )
SM Food presents Ms. Earth Philippines candidates on the runways of Philippine Fashion Week Holiday Collection 2012.
Reigning Ms. Earth Philippines.
Some of Ms. Earth Philippines stunning contestants ;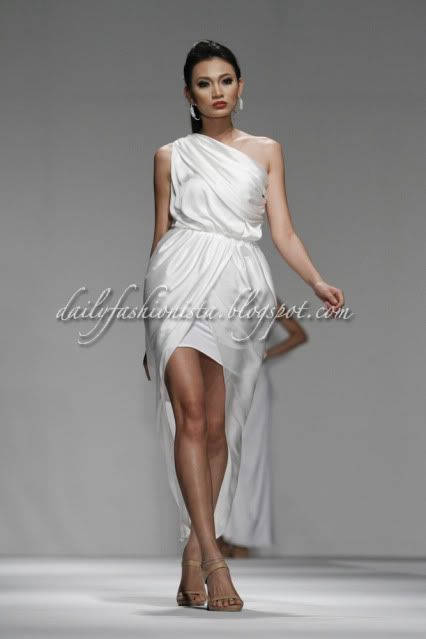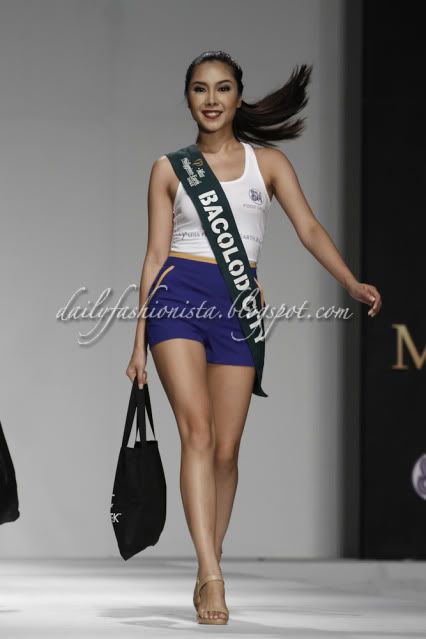 Go Green ( Ms. Earth Philippines )  carrying the " Bayong" ( Eco Bag ) as their arm candies. I wish they know ARANAZ bags  …
Perhaps you might be wondering why there are only few photos posted by " Your's Truly " . For a moment it was upsetting that Ms. Earth Philippines fashion catwalk was not what I have expected.  Some dresses they wore were tacky that I think not much effort was put  to express Filipina beauty in every aspect. While we brag about Filipino Designers seeing Ms. Earth Philippines contestants outfit was  heartbreaking.
Forgive me, I know being banned (sometimes !)  in a society where critics like me tend to receive backlash from people who made fashion disasters inexplicably eyesore and downright disappointing.
Should you wish to see all 47 contestants click  my FB page Daily Fashionista Manila .
XoXo